The Books of Faragh Can usually be found in this box: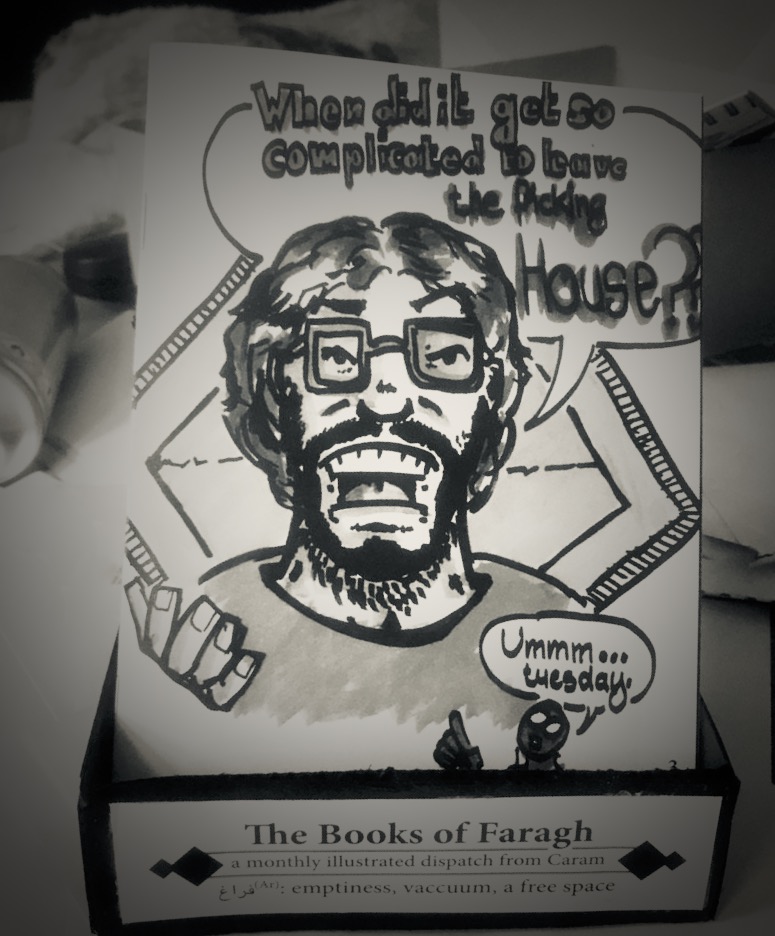 Currently Available at:
Modern Graphics, Oranienstr. 22. / €4

They keep 100% of the revenue and I get free comics. It's a good deal. #supportyourlocals
Faragh/فراغ (Ar): emptiness, vacuum, a free space
---
Books of Faragh/Kutub el Faragh are dispatches based in observations drawn from a subjective reality in the course of a calendar month. Based in the traditions of cartoonists and writers such as R.Crumb, H. Pekar and J. Sacco, with pinches of M. Satrapi, G. Delisle, and R. Sattouf, these books follow no particular aim. Meandering between social observation, documentation, hope and the surreal speed of living in the 21st century, these "diaries" are little escapes into reflection, de(re-)construction and distilling every day into memory.
Printed in black and white every second of the month.
---
Home |